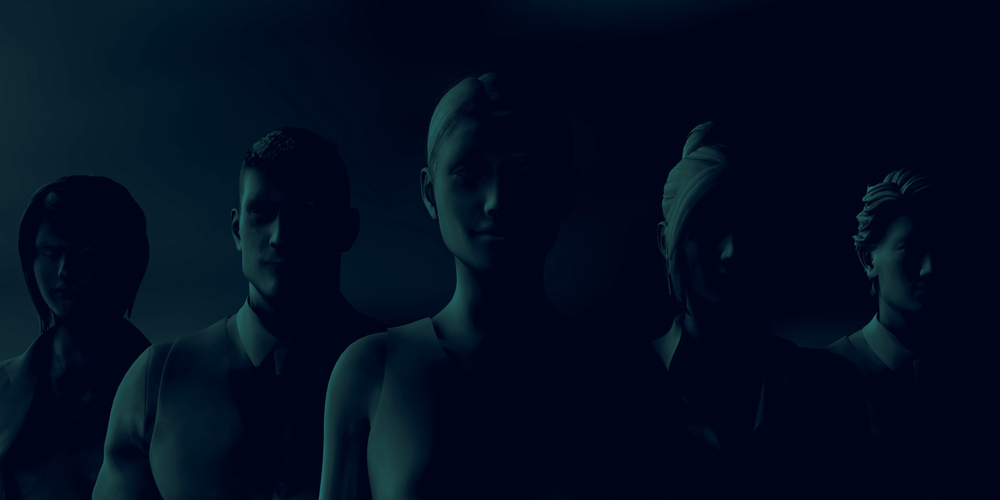 A Christian's Guide : Finding Hope in Uncertain Times
A Christian's Guide seems to be constantly changing and unpredictable, it can be challenging to find hope and peace. However, as Christians, we have a source of hope that is unchanging and unwavering- our faith in God. In this blog post, we will explore how we can find hope in uncertain times by turning to our faith and exploring the teachings of influential Christian speakers, motivational spiritual speakers, self-esteem motivational speakers, and well-known Christian speakers.
The Importance of Faith in Uncertain Times
When we face uncertainty and challenges, it's easy to feel overwhelmed and anxious. However, as Christians, we have a solid foundation to stand on. Our faith in God reminds us that we are never alone and that He is always with us, even in the darkest of times. Turning to God can provide us with the strength and courage we need to face life's challenges.
One of the most influential Christian speakers of our time is Mindy Joy of Mindy Joy Ministries. She has dedicated her life to sharing the power of faith and hope with others, especially during difficult times. Through her speeches and events, Mindy encourages people to turn to God for guidance and reminds them that they are not alone.
Another great Christian motivational speaker is Nick Vujicic. Born without limbs, Nick has faced numerous challenges throughout his life, yet he remains an inspiration to millions around the world. Through his speeches and books, Nick shares his personal story of how he found hope and purpose through his faith in God.
Finding Hope through Gospel Singers
Music has a way of touching our hearts and lifting our spirits like nothing else can. When we're feeling down or discouraged, turning to gospel music can be a powerful source of comfort and inspiration. There are countless gospel singers, male or female, who have made an impact on the genre.
Mahalia Jackson was one of the most well-known gospel singers of the 20th century. Her powerful voice and stirring performances inspired millions and helped to bring gospel music into the mainstream. More recently, female white gospel singer Lauren Daigle has made waves with her soulful voice and uplifting lyrics, earning accolades and fans around the world.
Influential Christian Speakers and Inspirational Religious Speakers
In addition to Mindy Joy and Nick Vujicic, there are countless other influential Christian speakers and inspirational religious speakers who can provide guidance and support during uncertain times. Some of the best spiritual motivational speakers include Joyce Meyer, Joel Osteen, and Rick Warren.
Joyce Meyer is known for her straightforward and relatable approach to faith. She has written numerous books and given countless speeches on topics ranging from prayer and forgiveness to overcoming fear and anxiety.
Joel Osteen is one of the most popular Christian speakers in the world today. His messages of hope and positivity have resonated with millions of people around the globe. Through his speeches and writings, he encourages people to focus on their faith and trust in God's plan for their lives.
Rick Warren is another influential Christian speaker who has touched the lives of many. He is the author of the bestselling book "The Purpose Driven Life," which has sold over 30 million copies worldwide. In his speeches, Warren emphasizes the importance of finding purpose in our lives and living according to God's plan.
Finding Hope and Inspiration in Uncertain Times
In conclusion, finding hope and inspiration during uncertain times is possible when we turn to our faith and seek guidance from influential Christian speakers, motivational spiritual speakers, self-esteem motivational speakers, and well-known Christian speakers. We are reminded that through prayer and a steadfast belief in God, we can face any challenge and overcome any obstacle.
Whether it's through inspirational music or encouraging speeches, there are countless resources available to us as Christians. The key is to remain steadfast in our faith and trust that God has a plan for our lives. As the Bible says, "For I know the plans I have for you," declares the Lord, "plans to prosper you and not to harm you, plans to give you hope and a future" (Jeremiah 29:11, NIV)
.
Life Changing Influencers
About us
We have dedicated our services to spread the word of God, His glorification and praise. We can help to have the best female or male Christian motivational speaker with life changing motivational thoughts, lessons, and true-life examples. If you are in search of a inspirational and motivation speaker, then get in touch us today and let us help you to spread the word of God.
---